Custom made, personalized illustrations
Transform your ideas into compelling visuals
Imbued with the power to inspire emotions and persuade minds, illustrations hold an important place within the strategies that businesses develop as they add value to their products and services.
That's why BigServal can create illustrations for you which reflect and amplify your business image, as well as offer top notch graphic animation services. We provide you with a stylistically diverse team of experienced illustrators.
Choose from one of the styles we offer, or request something specific, and our artists will take care of the rest. Our aim is to create and deliver unique and original illustrations that will grab the attention of your audience, as well as positively impact your brand image.
We freely offer you the source files for each illustration we deliver, thus guaranteeing the quality of our work.
1 tailor-made illustration
1 illustrator
3 revisions
JPG, PNG, Ai, PSD, PDF files
Exclusive right of ownership
Project management via email
4 tailor-made illustrations
2 illustrators
5 revisions
JPG, PNG, Ai, PSD, PDF files
Exclusive right of ownership
Project management via email
10 tailor-made illustrations
4 illustrators
100% vector work
UNLIMITED revisions
FREE colour options
JPG, PNG, Ai, PSD, PDF files
Exclusive right of ownership
Project management via online platform
Priority customer service
20 tailor-made illustrations
6 illustrators
100% vector work as preferred
UNLIMITED revisions
FREE colour options
JPG, PNG, Ai, PSD, PDF files
Exclusive right of ownership
Project management
Priority customer service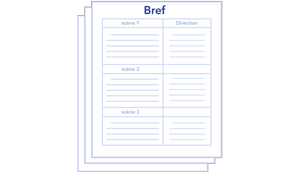 1
Present your project to us:
Tell us all about it! Give us all the details of its background, backstory, your main objectives, and your expectations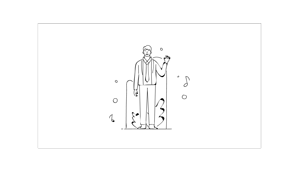 2
First sketches
Presenting your project to us enables the illustrators to start with their first sketches. Then you get to pick among the options we'll lay before you.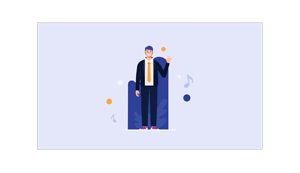 3
Final version Illustration
Once you've made your choice, our illustrators will immediately get to work, and it should take 24 hours.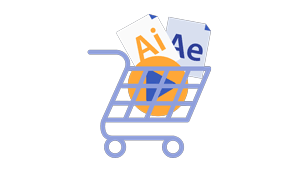 4
Final delivery
Your tailor-made, personalised illustration is ready! Before we send it to you, we'll convert the file into a PDF and in other formats, based on the service you've chosen.
F.A.Q.
1Which services do you include in the process of creating a full motion video/animated video?
We deal with the second part of the animated video creation process. We usually receive illustrations/ drawings and/or graphics, then we animate them. Some clients also send voice overs or music, and some don't. We always incorporate sound effects into the videos, and encode them in the correct format. If you don't have a script for voice overs, or you don't have a voice over artist, we can choose either or both from our vast selection, at a fixed price. Source files are included, and you'll receive them when the project is completed.
2How long does it take to create an animated explainer video?
The timeframe varies according to video type, length and the quality of our communication. Once we receive the files, we typically need 2 or 3 days to create a 90 second, level 1 video. Our communication tool will help increase the speed and improve the flow of our exchanges.
3Do you share the project's source files?
Yes, unlike the current, common market practice, and without any additional cost!
4Who holds the rights to the videos?
You do. We can use the video for marketing purposes on our websites, blogs or social networks. If you don't want us to do so, then we won't use your video.
5How can I comment on the video and ask for edits?
We have an amazing communication tool for that very purpose. You can leave comments on the scripts, the music, the voiceover and the video. It's an extremely intuitive tool, you simply have to click and directly comment onto it, and we receive the comment with the precise timestamp. No need for any .pdf or .doc files that need editing, printing, annotating, renaming and sending back!
6Are subtitles included in the rates?
No, they're not, but we do offer you a discounted rate compared to the going rates. You can find our comprehensive price list here.
7Which files should I ask my designer or illustrator for?
You can check our section named "Which files should I send?" to see how we prefer to organise things. However, we remain very flexible on this point, as each person is different, including their ways of organising themselves. Our bare minimum need is for source files to be organised layer by layer, to avoid having to reorganise them later on.
8What if the files don't meet your criteria? What would it cost?
If you don't have the actual source files for your illustrations or graphic designs, or if your files aren't properly organised in successive layers, it will take a considerable amount of work and time to reorganise them. You can click here for an overview of the file organisation we require. But don't worry, our aim is not to rip you off; we're very understanding and don't charge much for this. We will, however, inform you before starting with the project, and we'll give you a refund if you don't accept our rate. We usually ask nothing of our clients, but we do try and raise their awareness so that their files are better prepared for the next projects.
9Can I increase the complexity level before or during the project?
You can choose to change the complexity level before we start working on the animation. In that case we'll need 2 days to reorganise our studio resources. If you choose to change the complexity level after we've started on the animation (especially if you go from level 2 to level 3), you will have to pay the difference plus the amount of 190$, whatever the length of the video. If you wish to change the length of the video, and the voice-over has already been recorded, you will need to order a new recording, or send us yours.